Mold Damage Insurance Claim Attorney
The presence of mold in your home or business can be a stressful and costly experience. Not only can it cause health problems for those exposed, but it can also cause significant damage to the property itself. Many insurance policies include coverage for damage due to mold, making it possible to file an insurance claim and get some financial relief.
However, property insurance companies may deny claims for mold damage in some cases, making the process difficult and complex. In these situations, an experienced mold damage lawyer can help by guiding you through filing an insurance claim for mold damage, gathering evidence that supports your claim, and advocating for compensation on your behalf.
If your insurance provider denied or attempted to underpay your mold damage claim, contact Wallace Law for a free legal case review. Our insurance dispute lawyers can review the details of your policy and help you get your claim paid if your insurance company is in the wrong.
What Is Mold?
Mold is a fungus found indoors and outdoors that can come in different shapes, sizes, and colors, such as green, black, white, or brown. It often thrives in damp, dark areas and can grow on a variety of surfaces such as wood, wallpaper, fabrics, insulation, concrete, and more. Mold produces spores that can spread through the air and cause health issues for people with allergies and respiratory conditions. According to the National Institute for Occupational Safety and Health, mold can be found in an estimated 47% of US residential buildings.
What Causes Mold in Homes?
Mold can live in any environment with the right combination of moisture and warmth. As a result, mold can grow in any part of your home, from the basement to the attic and even on walls or furniture.
Mold growth is often caused by water damage, such as a leaky roof, plumbing issues, flooding, or water seepage through cracks in walls or foundations. This excess moisture can create an environment in which mold can thrive.
Other causes of mold include condensation on windows or other cold surfaces, high humidity levels, lack of air circulation, and poor ventilation. Cluttered areas and poor housekeeping can also contribute to mold growth, as dust and dirt particles provide a breeding ground for spores.
If you suspect that your home has an elevated level of mold, it's crucial to take action immediately. The longer the mold remains, the greater the risk of serious health problems and property damage.
Types of Insurance Claims
We can help with multiple types of insurance disputes.
Property Insurance Dispute Lawyer
Commercial Property Insurance Dispute Lawyer
Wisconsin Insurance Dispute Lawyer
How to Check for Mold After Water Damage
Mold can be difficult to spot, as it can hide in walls and other hard-to-reach areas. Fortunately, there are a few signs of mold damage that can help you detect the presence of this harmful fungus in your home.
Visible growth of mold on walls, floors, and other surfaces
Musty odors throughout the home
High humidity levels in certain rooms
Discoloration or water damage on walls and ceilings
Peeling paint or wallpaper
Swelling or discoloration of wooden structures in the home
Health issues such as coughing, sneezing, wheezing, or other respiratory symptoms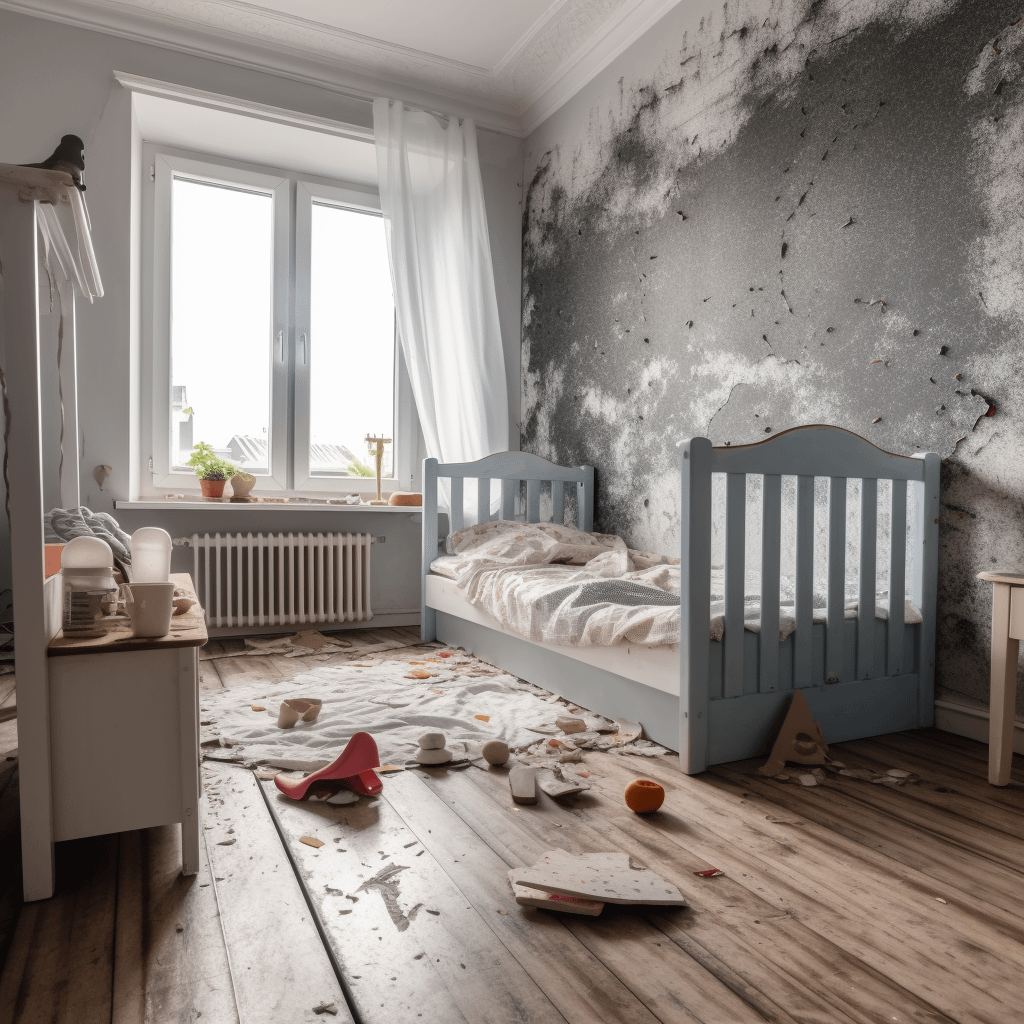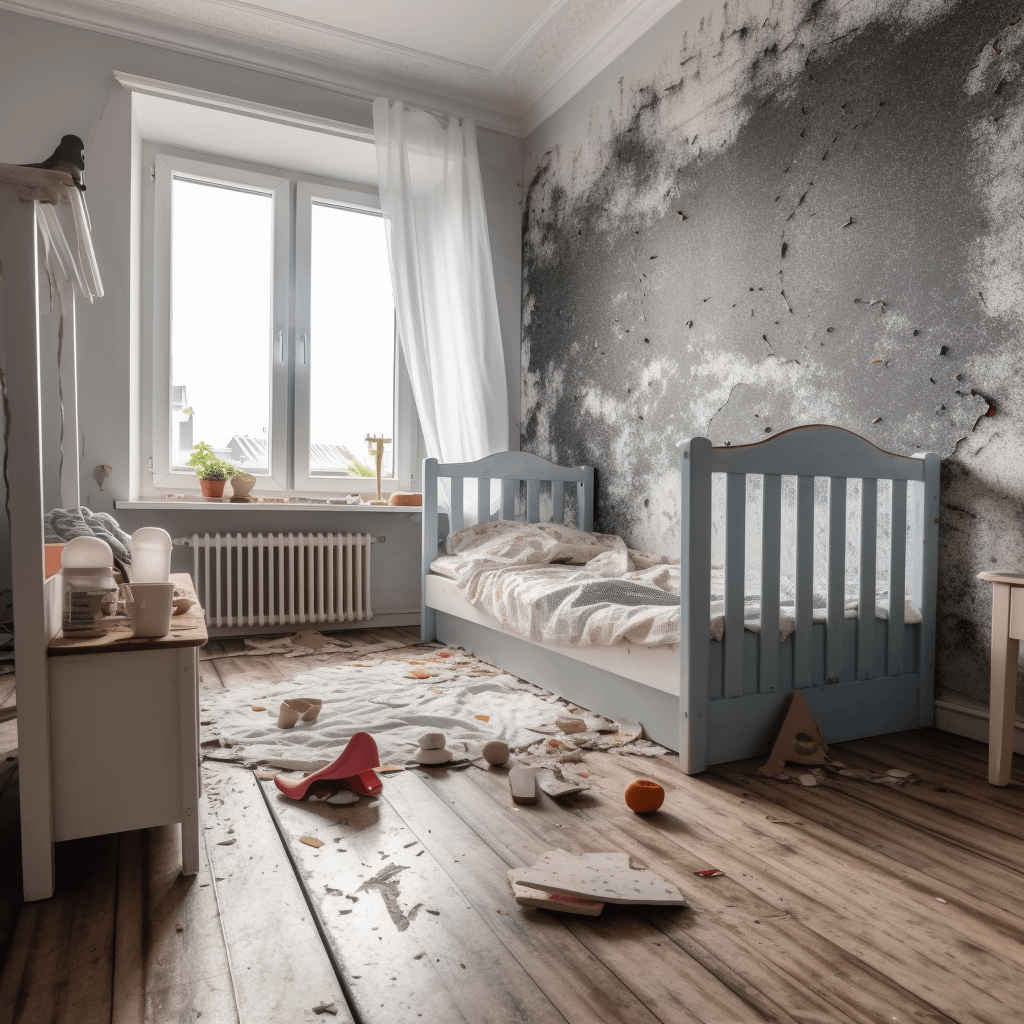 Dangers and Consequences of Mold
Mold can cause a wide range of health and structural problems in a home or commercial building. Left untreated, mold can spread quickly, leading to costly damage that may require extensive and expensive repairs. Here are some of the most common dangers and consequences of mold:
Health risks: Mold can trigger allergic reactions and other serious health problems in humans and animals, including asthma attacks, headaches, fatigue, coughing, sneezing, watery eyes, and skin irritation. According to a study published by the National Institute of Health, mold causes an estimated 4.6 million cases of asthma in the US.
Structural damage: Mold can eat away at the structural integrity of buildings over time, leading to costly repairs. This includes deterioration of walls, floors, ceilings, and rotting of wooden beams and supports.
Property loss: Mold can lead to significant property losses, from personal possessions to furniture and even artwork. In extreme cases, mold can render a home or commercial building uninhabitable.
Costly repairs: Remediating a mold problem is often costly, requiring professional restoration services to properly clean and restore the affected area. Depending on the size of the mold problem, it can be extremely expensive.
The cost of removing mold and repairing any damage it caused can add up quickly. This is why many homeowners purchase property insurance covering mold-related damages. These policies can help cover the cost of removal and remediation, saving homeowners money in the long run.
Steps to Remediate Mold
Mold remediation requires a multi-step process to ensure it is properly and safely removed from your home. Here are the steps that should be taken when attempting to remediate mold:
Locate the source of moisture: The first step is to determine the source of the moisture causing mold growth. This could be an overflowing sink, a leaking roof, a basement with poor drainage, or other sources.
Remove contaminated materials: Once you have identified the source of the moisture, the next step is to remove any materials contaminated by mold, including carpeting, drywall, insulation, wood, and other materials that may have been impacted.
Dry and ventilate: Dry and ventilate any areas affected by mold with dehumidifiers, fans, or other methods.
Clean and disinfect: Once the affected area is dried out, cleaning and disinfecting is essential. This can be done with a combination of detergent and bleach or other cleaning products designed to kill mold spores.
Repair and replace: Any damaged materials should be repaired or replaced to ensure the mold does not return.
Does Homeowners Insurance Cover Mold Damage?
The short answer is yes; homeowners insurance does cover mold damage in many cases. Mold can cause significant damage to a property, leading to costly repairs and replacements. When an event, like a burst pipe or overflowing toilet, is covered by your property or renters insurance policy, then any resulting mold damage will likely be covered too.
Not all events are covered under your policy. For example, if you neglect to maintain your home or adequately inspect for potential problems, your insurer may deny your insurance claim for mold damage. Or, if mold appears due to poor ventilation or high humidity levels that are normal for the region, then the damage may not be covered.
What If My Insurance Company Denied My Mold Claim?
If your insurance company has denied your mold damage insurance claim, you may feel frustrated and confused. Unfortunately, insurance companies do deny claims from time to time, often without providing a detailed explanation.
After receiving a denial or a lowball offer, the first step to take if your claim is denied is to review your policy to ensure that you have adequate coverage for the damage you claim. If your policy does cover mold damage, then it is likely that the insurance company believes that the damage was not caused by an event or occurrence covered by your policy. You can dispute this decision by requesting a written explanation of why the claim was denied and sending them any evidence or documentation to support your claim.
Additionally, consider taking legal action against your insurance company to pursue compensation for the damage caused by mold. An experienced insurance dispute lawyer can determine if your coverage includes mold damage and help you hold your insurer responsible for the damages you may be owed.
Insurance Cover for Mold Damage: How Homeowners Can Fight Back Denied Claims
When it comes to an insurance claim dispute, claimants should not give up hope. Even if an insurance company denies a mold damage insurance claim, there are still steps property owners can take to recover their money. Working with an insurance dispute lawyer is the best way to increase your chances of a successful outcome.
A mold damage lawyer can review your homeowner's insurance policy and help you understand your rights. With the help of a qualified mold claims lawyer, homeowners can negotiate a fair settlement and have a greater chance of obtaining the compensation they may deserve for their mold damage.
When working with a bad faith insurance lawyer, provide any relevant documents and information that can support your claim, including photographs of the damage, estimates from repair contractors, and the police report from the initial assessment. Additionally, it can be beneficial to keep a record of all communications with the insurance company, including emails, letters, and phone calls.
Lastly, homeowners should also be prepared to dispute any evidence or allegations the insurance company uses to deny the claim. Mold damage claim lawyers can help you do this by providing knowledgeable legal advice and negotiating with the insurance company on your behalf.
Speak With a Mold Damage Lawyer
If you have experienced mold damage to your property and your insurance claim was denied or downplayed, speak with an experienced insurance dispute lawyer. At Wallace Law, we have extensive experience representing clients in insurance disputes, including those involving mold damage. Our attorneys will investigate your claim, review the terms of your policy, and determine if the denial was valid or if you are entitled to additional benefits. We will fight for your rights and for the compensation you may deserve for your mold-related damages. Contact us today to learn more about how we can help you through a free legal consultation. You owe nothing unless we win.