Hail Damage Insurance Claim Attorney
Hail is one of the most severe phenomena often associated with thunderstorms. Many homeowners are no strangers to the costly harm it can do to homes, open structures, yards, and vehicles. While hail is a common occurrence across the United States, the states most susceptible to hail damage and related property damage insurance claims include Wisconsin, Colorado, Nebraska, Oklahoma, South Dakota, and North Dakota, according to MoneyGeek's 2022 date on home insurance claims.
Hail damage is one of the leading causes of property damage. Unfortunately for policyholders, insurers do not always deliver when it comes to covering losses due to hail.
If you are a property owner, you may have experienced full or partial denial of coverage, delay in receiving compensation for a claim, or perhaps an offer that is too low. A hail damage lawyer at Wallace Law can help you navigate the complex world of insurance claim disputes and fight against insurance companies on your behalf.
How Does Hail Cause Property Damage?
Hail and high-speed winds are some of the biggest culprits behind property loss. Hail has the potential to significantly impair the exterior of your house, such as the roof, siding, shingles and gutters. In many cases, it can also cause destruction such as broken windows, roof leaks, and even structural damage.
Hail around one inch in diameter or more may be enough to damage the roof of your property. Add high-speed winds, and hail can quickly lead to property losses amounting to thousands of dollars. About one in 20 insured homes file a property insurance claim annually, with 34.4 percent of homeowners citing wind and hail damage as the primary reason for damage to property.
Hail storms can cause the following property issues:
Roof damage
Cracked siding
Dents in siding, shingles, downspouts, and gutters
Broken windows
Dings, cracks, and dents on decking
Structural damage in brick homes
Water damage, such as mildew or mold formed after severe hail
If you have suffered from property damage due to hail, you should document evidence of your losses as soon as you can by taking pictures and keeping records of any repair estimates and costs. Hail damage should not go untreated, as short-term issues can lead to more costly long-term consequences. At Wallace Law, we can help fight against an insurance company that may have delayed, denied, or underpaid your hail damage insurance claim, so that you are not left with a home in disrepair and lingering expenses.
Types of Insurance Claims
We can help with multiple types of insurance disputes.
Property Insurance Dispute Lawyer
Commercial Property Insurance Dispute Lawyer
Wisconsin Insurance Dispute Lawyer
Does Insurance Cover Hail Damage?
Hail and wind damage impacted 6.8 million homes in the year 2021 alone. Homeowners insurance and additional coverage plans, if any, can help pay for repairs of your home, including siding, roof, windows, and other parts damaged by hail. The dwelling coverage usually covers the costs of repairs and related expenses caused due to hail. You might have secured additional protection to deal with any significant losses for your roof or other structures.
As homeowners, it is important for you to be well-versed with your policy terms as there may be nuances based on the susceptibility of hail damage in your area. For example, states with frequent hail damage might have coverage restrictions or higher deductibles to meet before a payout.
While hail damage is likely to be covered by your homeowners insurance, sometimes insurance companies deny or low-ball hail insurance claims. Instead of accepting a settlement that will not scratch the surface of the cost of your hail damage repairs, you may want to consult an experienced insurance dispute attorney who is ready to go toe-to-toe with your insurance company for you.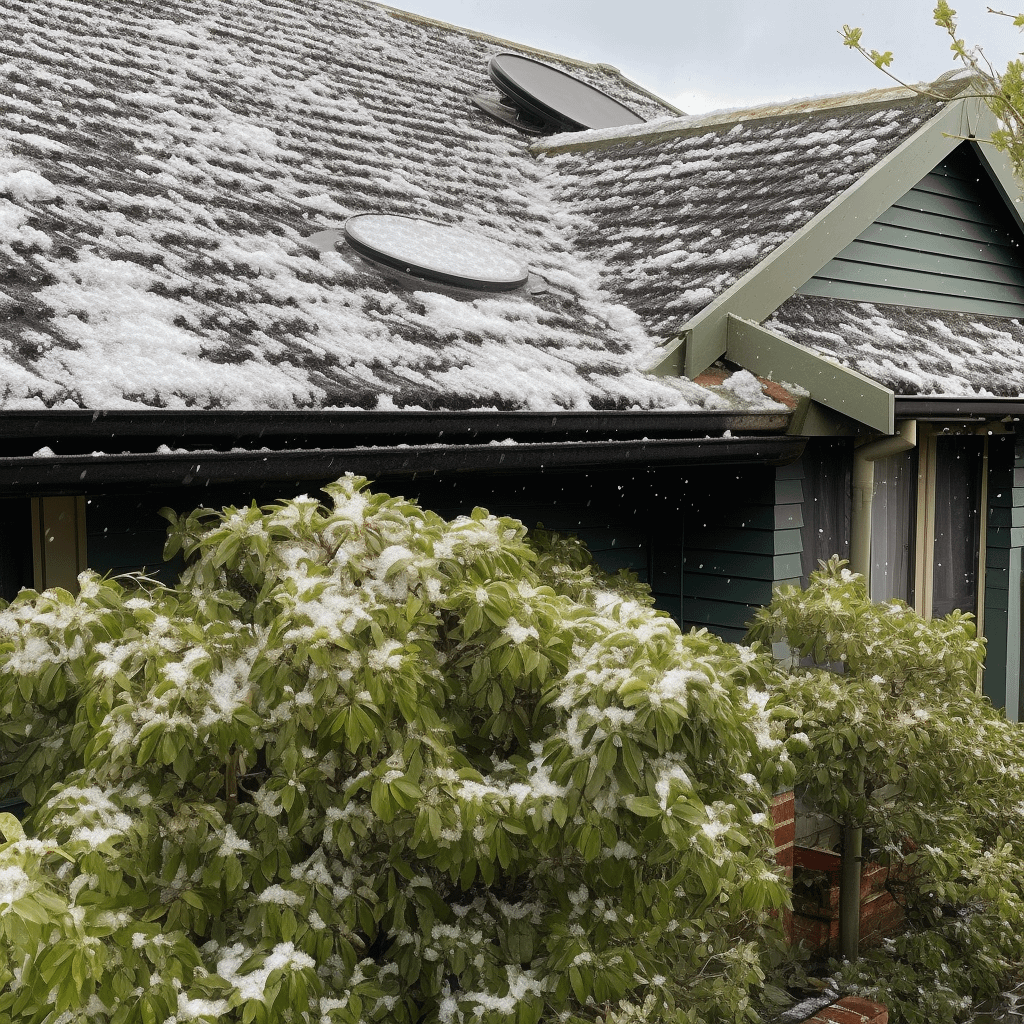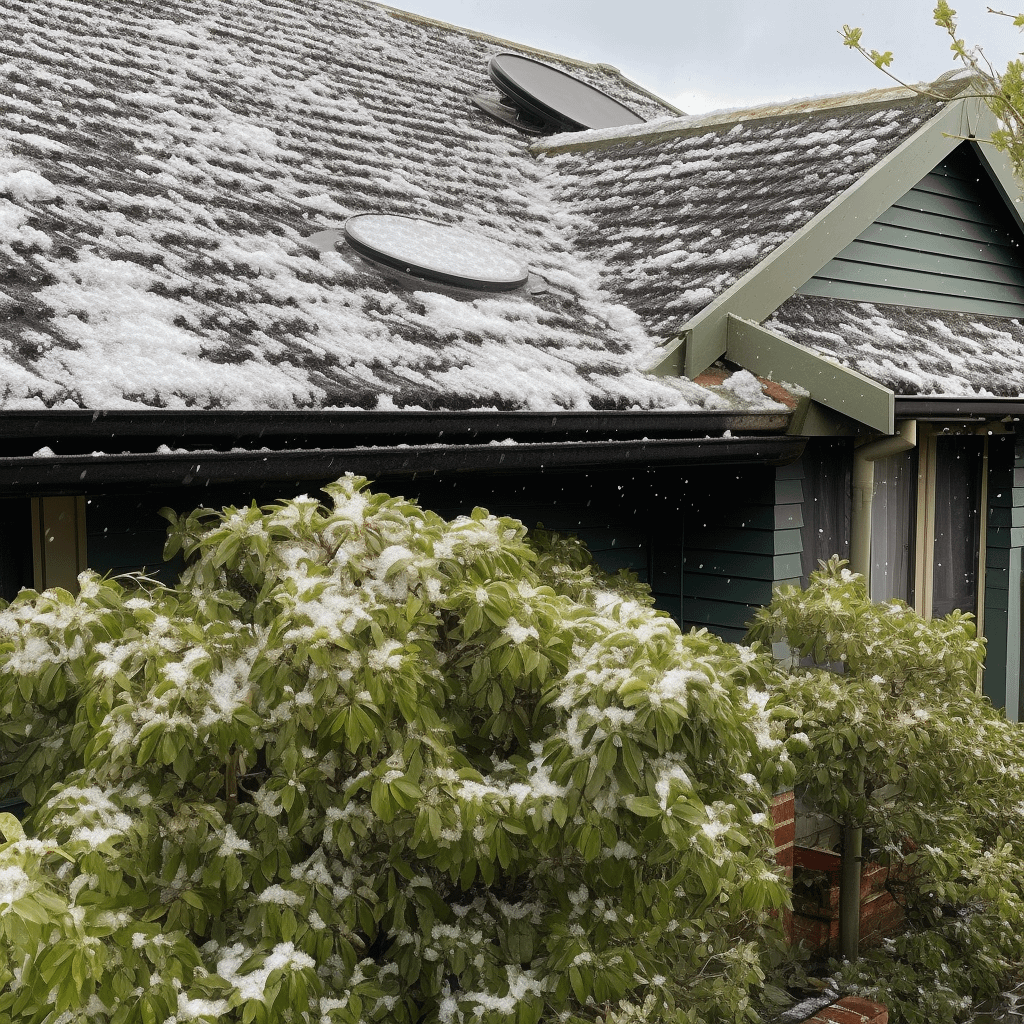 How Can I Fight a Denied or Undervalued Hail Damage Claim?
If you pay for a homeowners policy and the peace of mind that goes with it, it may come as a shock if your claim gets rejected. Remember, there are right and wrong reasons for a claim to get rejected, denied, or delayed.
A property damage insurance claim might get denied for the following reasons:
You filed a late claim. Many policies will outline a specific window after damage occurred to file a claim. Filing outside this timeframe might result in a rejected claim.
You failed to make a payment on time. Previous delayed or missed payments can hurt you if you need to file for insurance coverage after a devastating storm.
Your policy deductible has not been met. Your insurance company will typically send an inspector to assess the damages after you file a claim. The inspector, however, might only report cosmetic damages or underreport the total damages back to the insurer. If it is less than your deductible amount, you may be responsible for the repair costs until your deductible is met.
Miscellaneous reasons. Other reasons for denial of claims may include normal wear and tear, damage caused before a weather-related event that was never repaired, or manufacturer defects.
If you are worried that your hail damage insurance claim has been wrongfully denied or suspect your insurance company is stalling payments, you should contact an experienced hail damage insurance dispute lawyer for assistance.
Hail Insurance Claims: Recourse for Bad Faith Denial
If your property was in good condition prior to experiencing hail damage and you paid all your premiums and exercised general due diligence with respect to filing your claim, then your insurer may be at fault for denying you coverage.
Insurance is a profit-making business. If your insurance company is offering a suspiciously low amount, unreasonably denying your claim, or making excuses to pay on time, then they may be trying to find ways to line their own pocket. Refusing to pay a legitimate claim without proper or reasonable cause shows bad faith intention. Insurers may use these tactics to reject coverage:
Denying a claim without proper justification
Failing to conduct a thorough inspection of a property's damage
Offering less money than the claim is worth
Delaying decisions or requests involving the claim
Refusing to pay for a valid claim
Using threatening statements and behavior
Sadly, many homeowners go along with it as they believe it is a typical, benign process at play.
How Can a Hail Damage Lawyer Help Homeowners Get Their Hail Damage Claims Paid?
Hail damage repairs cost anywhere from $285 to $57,500, according to Bob Vila. On average, homeowners spend approximately $10,807 after a storm. The cost of hail damage repair may vary based on the extent of the damage, as well as the material and design of your roof. You may also incur additional costs due to damage to your windows, deck, or driveway. Imagine being stuck with a bill like this that your homeowners insurance should cover.
Insurance claims can get resolved in as little as 30 days or drag on for up to a year if coverage issues exist or when an insurer delays or deny a valid claim. You can appeal an insurer's decision if your policy covers hail damage, you have met all the conditions of the coverage, and have proof of the damage.
At Wallace Law, we understand that denied or delayed hail damage claims can quickly become a financial setback. If you are facing extensive and costly repairs due to storm damage, save time and let us fight the good fight with your insurance company instead. We can review the terms of your policy coverage and investigate any suspicious activity involving your insurer and claims. We are skilled in property damage insurance disputes and can help you challenge denials or low settlement offers involving damage to your home after a storm. Get hail damage under control and schedule a free consultation with us today.