Wind Damage Insurance Dispute Attorney
High winds and storms are one of the most common causes of property damage for homeowners. There are an estimated 100,000 storms that take place every year in the United States. Of these, around 10% can be categorized as severe, according to the National Atmospheric and Oceanic Administration.
If you are a homeowner who has purchased an insurance policy, you expect to be covered in the event of severe storms and high winds. However, all too often insurance companies may attempt to deny your claim, delay payment, or reduce the overall amount that they deliver in an attempt to protect their own profit instead of your property. If you have suffered wind damage, there is help available. Wallace Law is comprised of a dedicated team of insurance dispute attorneys who are experts in helping you get what you deserve. Contact our insurance dispute lawyers today for a free assessment to see if you have a case.
What is Wind Damage?
High winds can occur during severe thunderstorms or with a strong weather system. According to the National Weather Service, high wind warnings are issued when there are expected to be sustained winds of 40 mph for one hour or more, or whenever frequent gusts of 58 mph or more are predicted. A high wind watch may be expected to affect trees, power lines, and smaller structures. In certain severe storms, gusts may exceed 100 mph.
While wind warnings begin around 40 mph gusts, it is important to understand that property damage may ensue whenever smaller objects have not been properly secured, even at slower wind speeds. For instance, a wind advisory may be issued whenever there are expected sustained winds of at least 30 mph, and/or 45 mph frequent gusts. In these scenarios, the National Weather Service warns about unsecured objects and their capacity to cause trouble. Driving high-profile vehicles (trucks, RVs, etc.) may also become difficult during high winds.
Types of Insurance Claims
We can help with multiple types of insurance disputes.
Property Insurance Dispute Lawyer
Commercial Property Insurance Dispute Lawyer
Wisconsin Insurance Dispute Lawyer
Wind Damage: Common Consequences
Routine thunderstorms and wind advisory periods account for plenty of wind damage even outside of higher-risk events. However, severe threats such as tornadoes and blizzards are especially likely to cause wind damage.
Windows, doors, roofs, fencing, unattached structures, siding, walkways, and more can all be damaged by severe wind. In some instances, wind damage can cause more severe problems like flooding and water damage in cases of damaged roofs and windows.
Some common consequences of wind damage include:
Roof damage, including loose or missing shingles
Chimney damage
Broken windows
Damaged shutters
Property damage caused by downed trees or flying debris
Blown down fencing and gates
Lifted and cracked siding which results in water leaks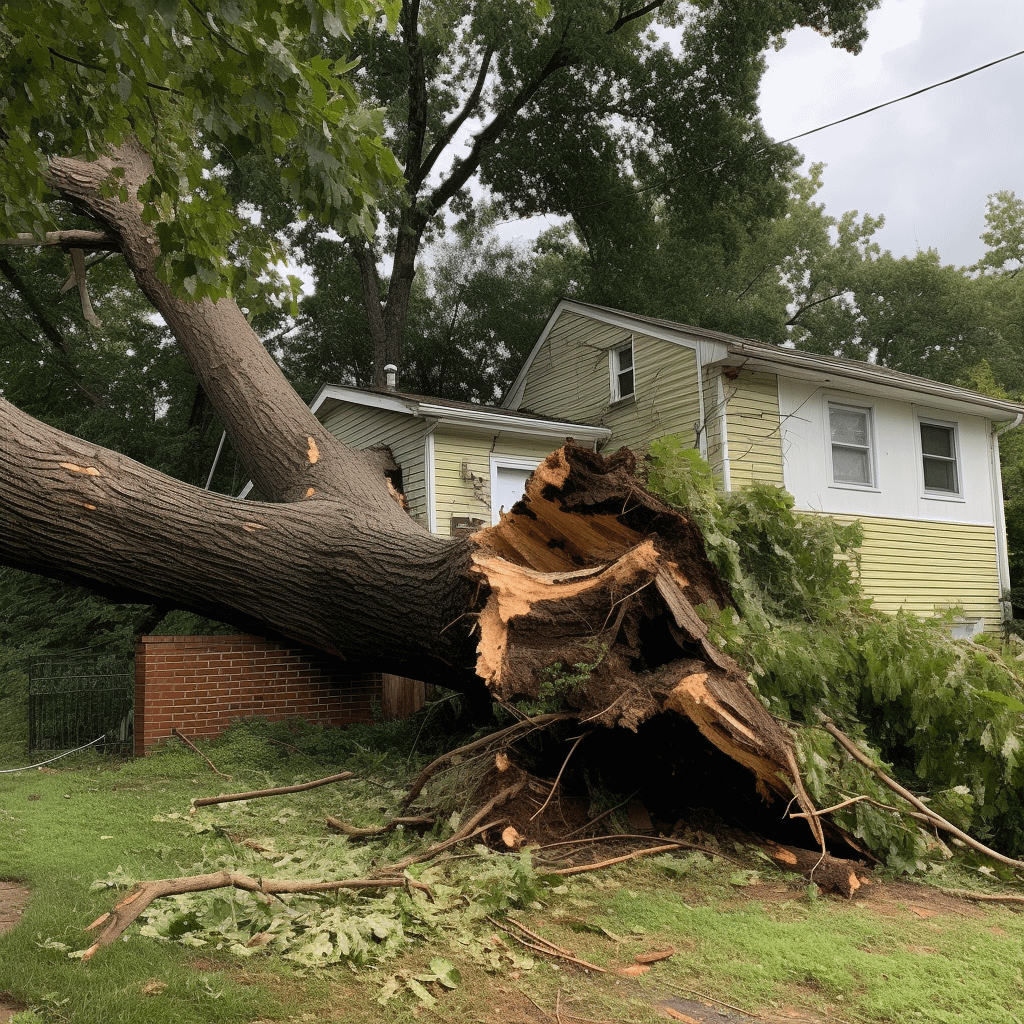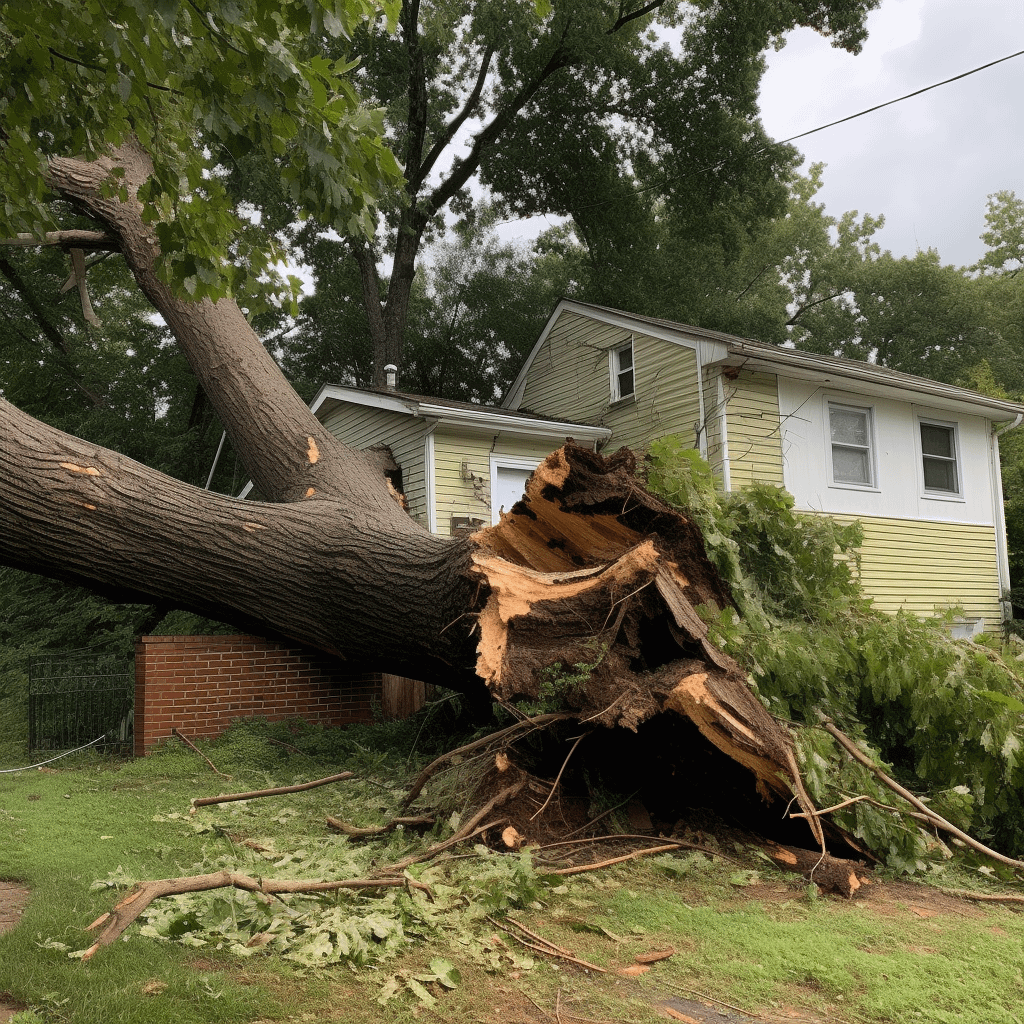 Facing the Long-Term Consequences of Wind Damage
In 2022 alone, the United States experienced at least 22 storms that caused over $1 billion in damage each. In the past three years, there have been 56 climate-related issues with losses that totaled over $1 billion each, according to the Office for Coastal Management. This represents a significant spike in wind and weather-related expenses across the United States. 2017 was the highest year on record for storm-related expense, costing over $306.2 billion.
These rising costs represent problems for homeowners. As storms and major wind events have risen throughout the United States, the cost of repairing the damage they cause has grown accordingly. Many homeowners may find it difficult to ensure that their costs are covered as insurers scramble to protect their own bottom lines.
As storms and major wind events have risen throughout the United States, the cost of repairing the damage they cause has grown accordingly.
Wind Damage Insurance: Why Home Insurers May Deny a Claim
Home insurers have many tricks up their sleeves when they attempt to avoid paying legitimate claims. You may hear back that your claim was filed incorrectly or outside of their given parameters. Common reasons why home insurers may try to deny your claim include:
Avoiding the cost of roof replacement: In certain states, the law requires that if a roof is 25% damaged, it must be replaced in full as opposed to patch repaired. If an insurance company fears that your roof is at or slightly above the 25% damage threshold, they may deny your claim or attempt to avoid taking ownership of the full extent of the damage. This can be disastrous in the event of future storms.
Wear and tear denials: Insurance inspectors may claim the damage was from usual wear and tear, and not from a significant weather event.
Defects: Insurance inspectors may attempt to cite a defect in the design or installation of doors, windows, shutters, and more in order to avoid paying a valid wind damage claim.
Flood insurance: Flood and wind insurance are separate claims, but often happen in related severe weather events. In these cases, insurers may attempt to avoid paying the full amount to which you may be entitled. They may claim that flooding was the sole cause of the damage, in an effort to avoid drawing on your wind insurance, or vice versa. If you have suffered both flood and wind damage, speak to an insurance dispute lawyer to ensure that both kinds of damage are covered.
Wind Damage Insurance Claim: How Homeowners Can Fight Back Denied Claims
If you need to contest an insurance claim, there are three important steps you can take today:
Document the damage: Take photos or videos that show the extent of the damage as soon as it is safe to do so, and try to take pictures of your home before a storm strikes. Ensure that these pictures have time stamps that show when the damage occurred. Keep lists of what has been damaged in and around your home.
Keep records of your communication: Take notes on phone calls, and insist on paper or emailed records whenever possible when communicating with your insurance company. Keep note of any of the costs incurred in repairing the claim.
Contact a qualified insurance dispute lawyer: Wallace Law can help you fight back against unfair denials or low-ball offers from your insurance company after you suffer wind damage. Contact us today to find out exactly how we can help.
Contact a Wind Damage Insurance Dispute Lawyer Today
The best case scenario is always that your home and property escape damage in the event of a storm or severe weather event. However, as storm rates rise across the U.S., keeping your home and family safe becomes even more important. If you have ridden out a storm or experienced wind damage, whether mild or severe, your insurance company should pay you a fair rate for your claim. But all too often, an insurer will attempt to delay, deny, or reduce the amount of your legitimate claim just to protect their own bottom line.
Hold insurers accountable, and fight for what your claim is actually worth with the team at Wallace Law. Don't get lost in the paperwork, or simply accept the excuses of an insurance company that is looking to get out of paying your wind damage claim. At Wallace Law, our expert insurance dispute lawyers can help you fight for what you deserve. Protecting your home and property starts here.