A severe storm can leave your home in disarray and cause serious damage. While your insurance company may cover some of the costs associated with the repairs, they will likely need you to use a licensed and insured contractor to perform the work. Your contractor should not only have the appropriate credentials, they should also be experienced in storm-related repairs and restoration. Choosing and working with a contractor for storm damage can be a daunting task, especially if you've never done it before.
If you are facing issues getting your insurance company to pay for storm damage repairs or if they are denying your claim altogether, you may want to contact an experienced insurance claims dispute lawyer for help
An insurance dispute lawyer can help you understand the details of your insurance policy and protect your rights if an insurer fails to fulfill their end of the agreement. For more information about how an insurance claims dispute lawyer can help, contact Wallace Law for a free consultation today.
Review Your Insurance Company's Preferred Contractors
When you're dealing with storm damage to your home, finding the right contractor is essential. You want someone with the experience and qualifications to do the job correctly. Start by talking to friends and family who have had similar repairs done, and ask them for recommendations. You should also check out reviews of the contractor online prior to hiring.
It is important to find a contractor who is duly licensed, insured, and bonded. Make sure you get proof of these credentials from any contractor you consider. Since some states require contractors to have specific certifications or licenses for certain types of work, you may want to ask for these documents as well.
If your insurance company has a list of preferred contractors, you may want to consider using one of them. These contractors usually have a financial arrangement with your insurance company and may charge less than other contractors. However, you do not have to use a preferred contractor and may find an independent contractor that better suits your needs. Ultimately, you should base your decision on the contractor's qualifications and experience more than on who they are affiliated with.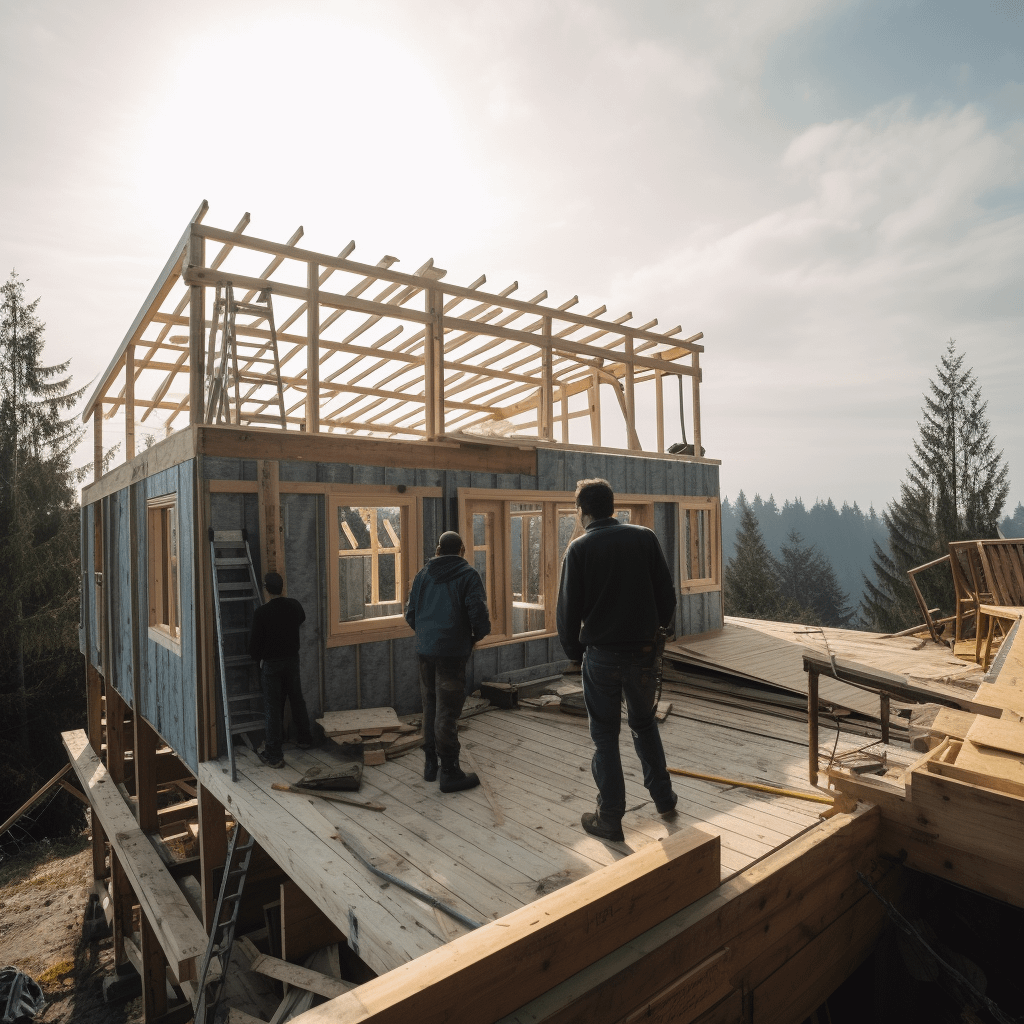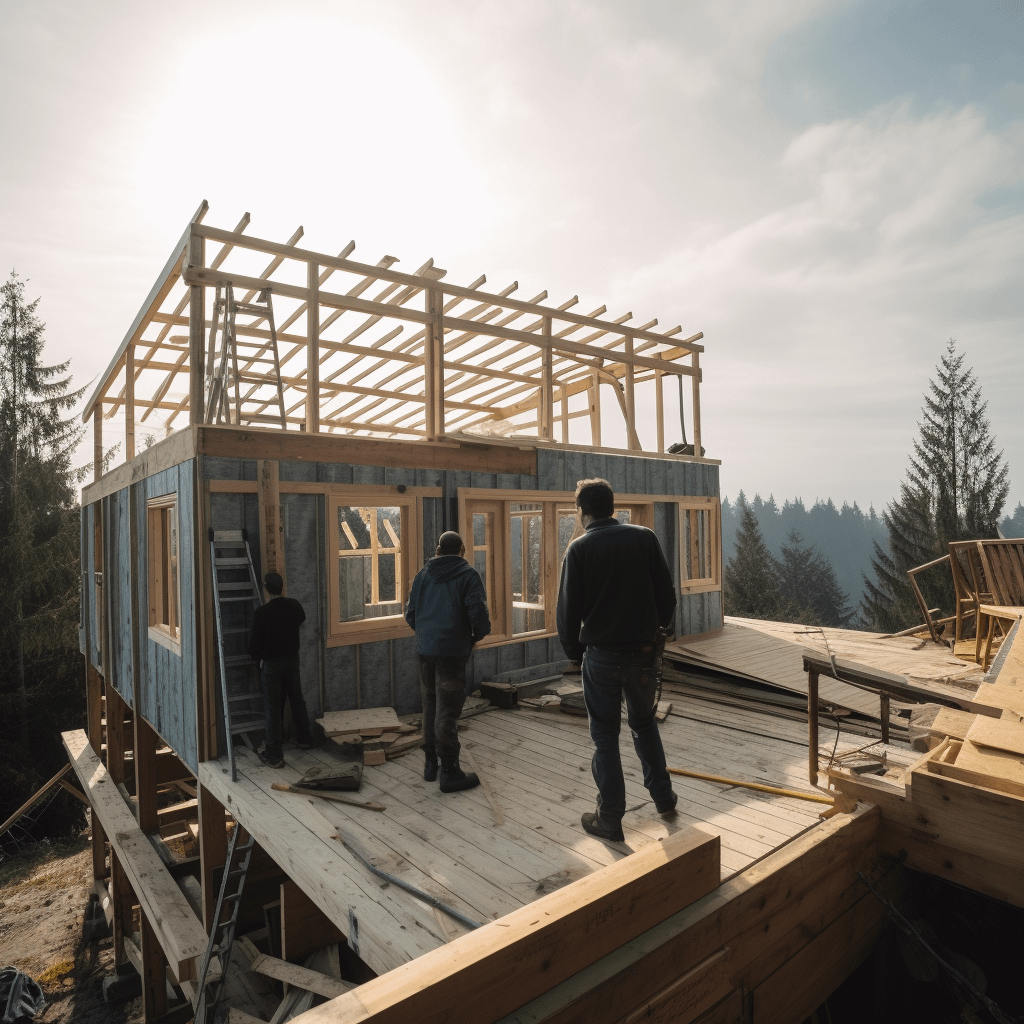 Understand the Difference Between a Restoration Contractor and a General Contractor
When deciding which type of contractor to use after storm damage, you should weigh in on whether a restoration contractor or a general contractor is best suited for the job. Restoration contractors specialize in repairs and reconstruction of properties that have been damaged by natural disasters, such as storms. These contractors have the knowledge and expertise to identify and repair damages due to flooding, wind, hail, snow, and other disasters.
On the other hand, general contractors are experienced in building and remodeling structures, but may not have the same level of expertise for dealing with a storm damage. This makes it important for you to carefully assess the damage before selecting a contractor to ensure you have the most qualified professional for the job. Additionally, make sure to ask potential contractors about their experience working with storm-damaged homes and get their references from past projects.
Get an Itemized Quote
It is crucial to receive an itemized quote from your contractor that outlines all of the work that needs to be completed and the cost for each item billed. You should ask the contractor for the total estimated cost and seek clarity on any labor charges or materials with extra charges. You may also want to inquire about the warranty information and determine if the work will be covered by your insurance company. An itemized quote will help ensure that all parties understand the costs prior to starting the project.
Get Multiple Quotes from Different Contractors
When selecting a contractor to repair storm damage, you should try to receive multiple bids to be able to compare the services and costs of each contractor to make sure you are getting the best deal possible. Ask each contractor for an itemized list of services and a cost estimate, as well as verify if any subcontractors would be involved with the work to help ensure that all parties are properly insured and licensed. When making comparisons, always consider the quality of work as well as the cost of materials involved.
Check a Contractor's References
A contractor whom you trust with storm damage repairs must be qualified and reliable. A good way to get an idea of their credibility and quality of work is to evaluate references. Start by asking the contractor for customer reviews and references, such as contact information of past customers who can vouch for their work. You may also look into the contractor's history with the Better Business Bureau (BBB). The BBB provides ratings and reviews from customers and businesses that can help find out if there have been any unresolved complaints against a contractor. Finally, do not be afraid of doing some digging. If a contractor has worked in your area, you can talk to neighbors or friends who may have hired them before.
Have a Clear Contract With Your Contractor
Before beginning any work, make sure you have a clear agreement with your contractor that includes a detailed description of the scope of work and materials to be used, start and completion dates, estimated cost, payment schedule, and warranty information. The contract should also outline who is responsible for obtaining permits, inspections, and anything else required by local ordinances. If there are subcontractors, check that the contract includes both the primary contractor and the subcontractor so that you can hold both parties responsible for the quality of work.
Be certain that the entire agreement is in writing and that you have read and understood the contract thoroughly before it is signed by all named parties. Do not hesitate to ask questions, as having a clear contract will help ensure your project is completed on time and according to your expectations.
Inspect the Work Performed
Once a contractor has completed the work on your home, you should vet the work by taking a closer look and verifying whether it meets the expected quality standards. It is advisable to ask questions, keep photos of the work for evidence, and bring up any concerns you have. If you are not satisfied with the results, speak up and make sure the contractor rectifies any mistakes.
Record Everything
When working with a contractor to repair storm damage, it is crucial to record all payments, work orders, receipts, and any other related documents. Maintaining accurate records helps with filing or disputing a denied claim with your insurance company, should you need to do so. Keeping these records organized and accessible is key to taking full advantage of any compensation you may be entitled to.
All contractors should provide written estimates for the work done on your home, as well as document any changes to that estimate. Before making any payments, ask for an itemized bill and ensure that the work has been completed in its entirety. Once the work is finished, request a copy of the invoice for your records, along with copies of warranties from the contractor and the building permits obtained for the project.
What to Do if an Insurance Company Refuses to Pay Your Damage Claim
The process of dealing with your insurance company can be overwhelming in the aftermath of a damaging storm. An experienced denied insurance claim lawyer on your side can make the process much easier. An insurance dispute attorney can help you navigate the claims process, protect your rights, and ensure that you receive the best possible compensation.
Here are some of the ways a property insurance dispute lawyer can help:
Analyze Your Policy: Not all home insurance contracts are the same. Your insurance claim lawyer will review your policy to determine if it covers the damages caused by the storm. They can also advise you on the types of damages your policy may cover.
Negotiate with the Insurance Company: Your bad faith insurance lawyer can help you file a lawsuit against the insurance company, and negotiate on your behalf, working to get you the best possible settlement for your damages.
Represent You in Court: Despite negotiations, your insurance company may refuse to pay out on a valid claim. In such a case, your insurance dispute lawyer can represent your interests in court and fight to see that you get paid.
Advocate for Your Rights: An experienced insurance dispute lawyer understands the law and how it applies to your specific situation. They will provide knowledgeable advice regarding the best course of action for your situation and help you fight for the compensation you deserve.
Speak With an Insurance Dispute Lawyer
If you need legal advice when dealing with your insurance company, you should consider speaking with an insurance dispute lawyer who understands the laws, procedures, and situations relevant to your particular situation and can help navigate the process of filing a claim and resolving disputes. Our team at Wallace Law has more than a decade of experience working with and against insurance companies and we understand the complexities of insurance dispute law.
Contact Wallace Law today for a free legal consultation and learn more about how we can help you get the best outcome for your situation.